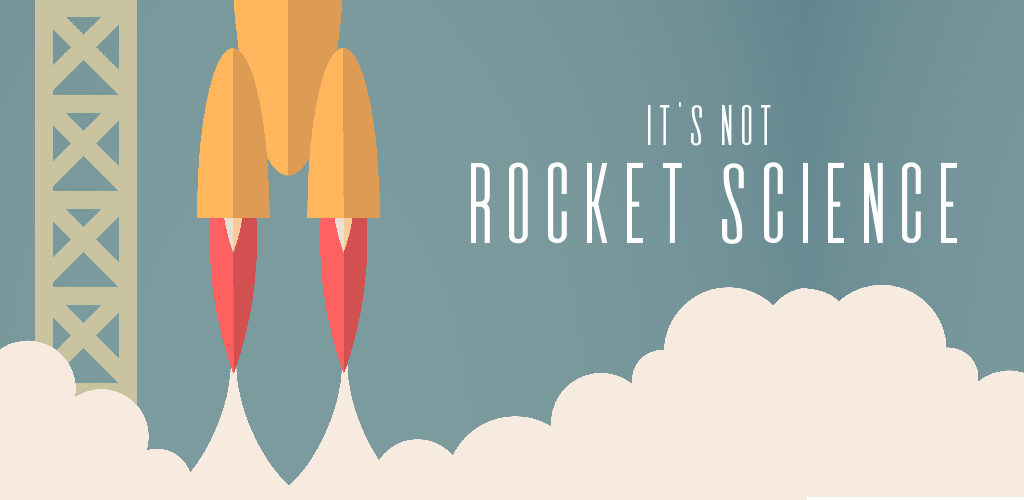 It's Not Rocket Science
Step right up, step right up! Haven't you always wanted to own your own rocket? Well now's your chance!
Walk into our showroom today and fly away in a brand new rocket! See how high you can fly whilst earning some cash to buy another rocket.
Warning: Rocket flight is dangerous and there is a tendency to crash and die. Avoid asteroids at all costs.
Endearingly simple gameplay – both to play as well as develop.
Nearly a dozen rockets to unlock and crash!
Multiple achievements and a leaderboard.
Ultra-realistic starry background system. *
Pickups, asteroids, and space!
Woefully inaccurate science.
* it's just a bunch of white dots.
More information, including a changelist, can be found here.
If you've read this far, please consider following me on Twitter - @GrahamRanson
Download
Download
It's Not Rocket Science for Mac
34 MB
Also available on